Starting patients
Find out more about the educational materials, financial assistance, and treatment support available through Aurinia Alliance™.
Learn More
Resources
Explore a variety of helpful resources about lupus nephritis and LUPKYNIS™ (voclosporin) to support you and your practice.
Learn More
Get connected
Sign up for the latest news, materials, and updates for LUPKYNIS and get connected with an Aurinia representative for more information.
Get connected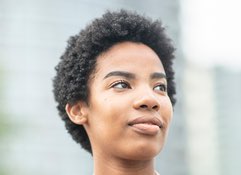 Patient profiles
Could your patient with lupus nephritis benefit from treatment with LUPKYNIS? Explore our patient profiles to learn about appropriate patient types.
Read More